SOLSTICE CELEBRATIONS: An evening of performance, storytelling and music to light up the shortest day of the year.
TUESDAY DECEMBER 21st @7pm €6
Killeagh Community Hall
Book online on Eventbrite by clicking here
or text 083 845 1750 to arrange collection at Greywood Arts
Come together and be amazed by circus performers, charmed by tall tales, witness rituals, and feel tangos tremble your bones.
Featuring:
Women in Ceremony (aerialist Linda Cullen & performer Noelle Ni Riagain)
Patrick Doyle (storyteller)
Cormac Moholly (fire dancer)
Fresh Air Collective (an eclectic and lively mix of international folk and klezmer).
ATTENDENCE DETAILS:
The safety of our audiences and performers is paramount – therefore tickets are limited!
Killeagh Community Hall is a spacious venue and the event will be run at well below 50% capacity. We will use reserved seating to ensure groups booked together can sit together in pods.
In line with public health measures:
An EU Digital COVID Certificate (COVID pass) (vaccine or recovery certificate) is required for indoor events (for adults).
Face masks should be worn at all times unless eating or drinking.
Contact tracing details will be recorded via Eventbrite and/or at the door.
Tickets must be booked in advance will not be available at the door.
If you feel unwell or show any signs of COVID-19, please do not attend this event. To facilitate this, we will be offering refunds for cancellations due to illness.
Please do not hesitate to contact us with any questions: create@greywoodarts.org or 083 845 1750
ABOUT THE PERFORMERS:
Over the past 3 years Noelle Ní Ríagáin and Linda Cullen have been in collaboration on project called "Women in Ceremony". The project began when we asked ourselves the question. "If women held the ceremonies what could they look like?" Inspired by Irish customs, they will use Aerial dance, floor movement and song to create a solstice cerebration, here in Killeagh.
Patrick Doyle is a Writer / Poet / Archaeologist. Everything within the realm of literature and culture floats his boat. Sharing stories, nature, sunsets and songs, there you have the earth in all its beauty and blessedness. Patrick's greatest achievement was to witness his son being born. Patrick surely knows where a true man's heart lay's.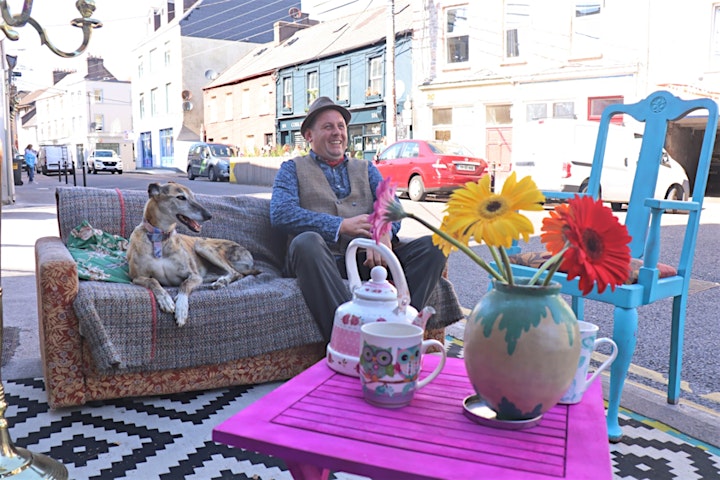 Ruti Lachs (accordion) and Eileen Healy (vocal/guitar) are members of The Fresh Air Collective, a group of musicians who play an eclectic and lively mix of international folk and klezmer music. Expect waltzes, tangos and songs from France, Argentina, Eastern Europe and America, plus original compositions, from this classy and vibrant duo.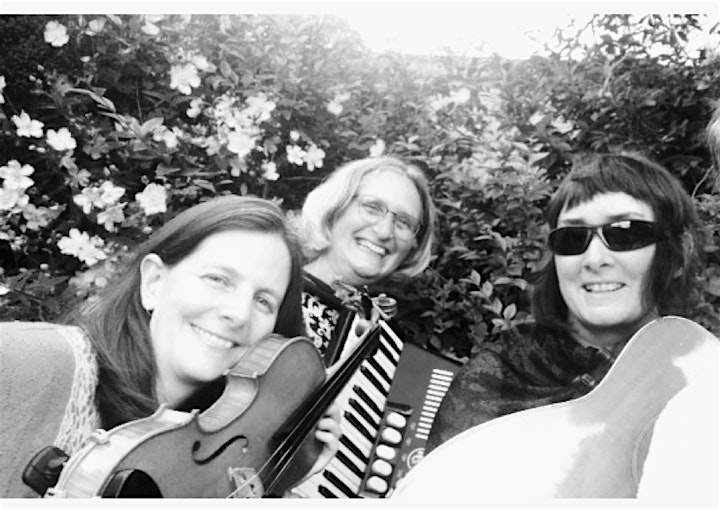 Cormac Moholly began his solo career in 2000 after leaving Belfast Circus School, from teaching youth workshops to doing street performances up and down the country. Recently his solo work is tied into Circus Factory. He gladly directs upcoming practitioners, developing both his own directorial skills and encouraging a contemporary practice in Circus Factory members. And the regular cabaret events at the Factory gives opportunity to present solo work like Cyr, Juggling, or Clown
This performance is made possible by the Local Live Performance Programming Scheme from Cork County Council & the Department of Tourism, Culture, Arts, Gaeltacht, Sport and Media.
---
Space Waste Resident Nicklas Lundberg and the National Space Centre
DECEMBER 3- DECEMBER 5
Free but booking essential
---
WEDNESDAYS NOVEMBER 10- DECEMBER 1
---
Click here for LANTERN MAKING WORKSHOP details.
---
---
THURSDAYS NOVEMBER 4 – DEC 2: YOUTH GROUP
World Building & Sculpture Project.
Open to secondary school students. Email create@greywoodarts.org to register.
---
WEDNESDAYS IN NOVEMBER: CRAFT + CUPPA
Community open studio.
SATURDAY OCT 23 5PM: Two Can Do
---
Open Calls
Creative Process Residency – Rolling submissions
Space Waste Residency – Due August 22nd
Past Events are listed here.