2022 EVENTS
October Book Club – Negative Space: Written by Cristín Leach
Tuesday 18th October at 7.30pm
Cristín will be with us for the session.
Negative Space is a memoir about writing and of art as a salve and a means of escape, marriage as a refuge and a trap, the nature of home, and what happens when everything falls apart.
---
Culture Night 2022: Music on Main – a Music Trail through Killeagh
Join Greywood Arts on Friday 23 September 2022 for a fun-filled evening of spectacular sounds in unexpected spaces as we take over Killeagh's Main Street. Starting at the church at 7pm, passing by Greywood Arts, and visiting Youghal Credit Union, musicians will be popping up in surprising spots along the music trail, then onto Kennedy's pub for more music!
We have a range of sounds and performances, including the Killeagh Choir and Lewis Barfoot. Electronic, trad and drumming, all to be witnessed along Main St!
Come rain or shine, this culture night evening promises to have something to entertain young and old alike.
Date: Friday 23rd September 2022
Time: 7:00pm – 10:00pm
Location: Meeting outside St. John The Baptist Catholic Church, Killeagh
FREE + NO BOOKING REQUIRED – just come along and enjoy the music!
One Night For All – Oíche Dár Saol
This event is supported by The Department of Department of Tourism, Culture, Arts, Gaeltacht, Sport and Media, Cork County Council and The Local Live Performance Programming Scheme (LLPPS). Special thanks to Youghal Credit Union.
---
Cork Craft Month – Friday Night Workshops:
Aug 19: Art Jewellery w/ Jaki Coffey
Join award winning Irish designer / maker / artist Jaki Coffey for an enjoyable workshop in creating your own studio jewellery.
Engage in a playful way of making by using texture, scale, collage, cold connections, colour and found objects. Using your existing broken or old jewellery, Coffey will guide you in creating a new mixed media work. The workshop will demonstrate how to incorporate found objects with your existing pieces to create new wearable objects. You will walk away with a piece of small artwork that you can be proud to display on your person.
Aug 12: Frame Weaving w/ Kate Wilson
Join Scottish artist Kate Wilson for an exploration into the simple yet beautiful process of frame weaving. Working with second-hand fabric and gathered materials, participants will learn the basics of how to weave using a humble picture frame in a method that can easily be replicated at home. Participants will be encouraged to play with their materials, experimenting with texture and composition to make their own colourful weavings. Kate will demonstrate this simple technique then guide you through how to go about composing your work and finishing off your piece.
Aug 5: Clay w/ Martha Cashman
Join ceramicist and Cork Craft & Design member Martha Cashman for a fun evening as she guides you through the process of creating a clay vessel to hold your summer secrets and messages to yourself. You will be invited to explore hand building techniques and surface decoration, and take home your air dry vessel on the same day.
---
Kids Art Camp
Booking now open for our Kid Art Camp, taking place at the end of July. Each day kids will get to be creative by experiencing different arts & crafts projects though workshops led by artists in the Greywood community.
July 9th, Saturday 4pm – 8pm: 5th Birthday BBQ
Greywood Arts is turning 5 years old and to celebrate how far we've come we're throwing a great big birthday party and you are invited!
Join us for an afternoon of celebration as we mark 5 years of our residency programme and community events with a sizzling summer BBQ. Including live entertainment, food and drink – this event is family friendly and open to all. Taking place right in our backyard, we hope you'll come along to get a sneak peek at the new Coach House arts facility's progress so far!
Drop by, no reservation required – we hope to see you there!
---
Greywood Arts Youth Group is back!
We are hosting a filmmaking and costuming project for secondary school age students. Over 6 consecutive Wednesday evenings starting April 13th at Greywood Arts, participants will collaboratively create a film which will then be screened for Cruinniú na nÓg – Ireland's day of free creativity for children and young people.
Please email create@greywoodarts.org if you would like to participate, places are limited and allocated on a first come first served basis.
---
We are hosting a series of Creative Easter Workshops, starting April 13th.
Easter Botanical Plaster Casting Workshop with Artist Aine Farrell, for adults and children over 6 years old. Thursday, 14 April 2022, 11:00 – 13:00
Botanical Plaster Casting: Book here.
Learn to create your own botanical plaster cast using botanic and personal treasures. Foliage and objects will be provided, however participants are welcome and encouraged to bring their own. The pieces created in this workshop will be displayed as part of the May Sunday Festival in Glenbower Wood on the May Bank Holiday weekend 2022.
---
Explore mono-printing, print using recycled & natural materials, and create your own paper easter basket, with artist Amelia Caulfield. Wednesdays April 13th and 20th 2022, 10:00-12:00
In this hands-on workshop, participants will use recycled and biodegradable materials such as toilet paper rolls, vegetables, natural materials and re-purposed packaging to create printed patterns, as well as creating mono-prints using the simple method of etching into wet paint. Participant will then use their patterned paper to create an Easter basket.
---
Felting Easter Camp (7-12yrs old) with Woolly Crafts. Monday 18th and Tuesday 19th April
2022, 10.00-13.00
2 day FELTING Easter camp for 7-12 yrs old children.
Fun and creative way to spend Easter mornings, while learning basics of wet felting art.
After each class your child will bring home beautiful piece of work made out of Merino wool.
---
May Sunday Festival 2022
This year, the May Sunday festival takes place from April 29th to May 2nd, at Glenbower Wood, Killeagh, East Cork.
We will have interactive workshops, music, dance, walks, an art and craft market, plus much more!
Stay tuned for the full programme of events.
---
2021 EVENTS
SOLSTICE CELEBRATIONS: An evening of performance, storytelling and music to light up the shortest day of the year.
TUESDAY DECEMBER 21st @7pm €6
Killeagh Community Hall
Book online on Eventbrite by clicking here
or text 083 845 1750 to arrange collection at Greywood Arts
Come together and be amazed by circus performers, charmed by tall tales, witness rituals, and feel tangos tremble your bones.
Featuring:
Women in Ceremony (aerialist Linda Cullen & performer Noelle Ni Riagain)
Patrick Doyle (storyteller)
Cormac Moholly (fire dancer)
Fresh Air Collective (an eclectic and lively mix of international folk and klezmer).
ATTENDENCE DETAILS:
The safety of our audiences and performers is paramount – therefore tickets are limited!
Killeagh Community Hall is a spacious venue and the event will be run at well below 50% capacity. We will use reserved seating to ensure groups booked together can sit together in pods.
In line with public health measures:
An EU Digital COVID Certificate (COVID pass) (vaccine or recovery certificate) is required for indoor events (for adults).
Face masks should be worn at all times unless eating or drinking.
Contact tracing details will be recorded via Eventbrite and/or at the door.
Tickets must be booked in advance will not be available at the door.
If you feel unwell or show any signs of COVID-19, please do not attend this event. To facilitate this, we will be offering refunds for cancellations due to illness.
Please do not hesitate to contact us with any questions: create@greywoodarts.org or 083 845 1750
ABOUT THE PERFORMERS:
Over the past 3 years Noelle Ní Ríagáin and Linda Cullen have been in collaboration on project called "Women in Ceremony". The project began when we asked ourselves the question. "If women held the ceremonies what could they look like?" Inspired by Irish customs, they will use Aerial dance, floor movement and song to create a solstice cerebration, here in Killeagh.
Patrick Doyle is a Writer / Poet / Archaeologist. Everything within the realm of literature and culture floats his boat. Sharing stories, nature, sunsets and songs, there you have the earth in all its beauty and blessedness. Patrick's greatest achievement was to witness his son being born. Patrick surely knows where a true man's heart lay's.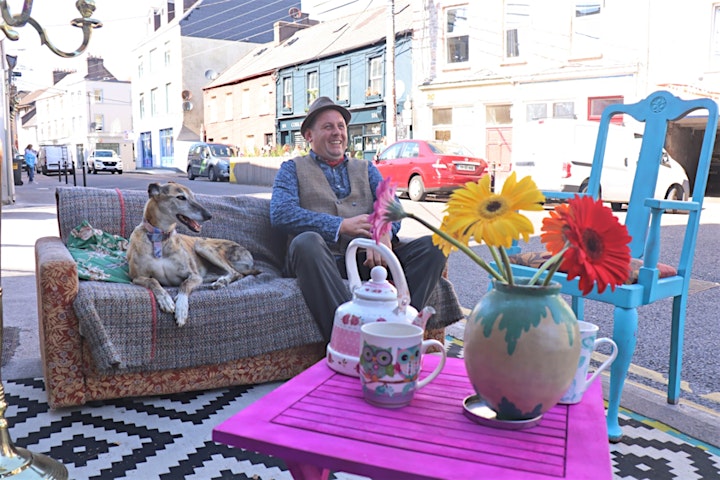 Ruti Lachs (accordion) and Eileen Healy (vocal/guitar) are members of The Fresh Air Collective, a group of musicians who play an eclectic and lively mix of international folk and klezmer music. Expect waltzes, tangos and songs from France, Argentina, Eastern Europe and America, plus original compositions, from this classy and vibrant duo.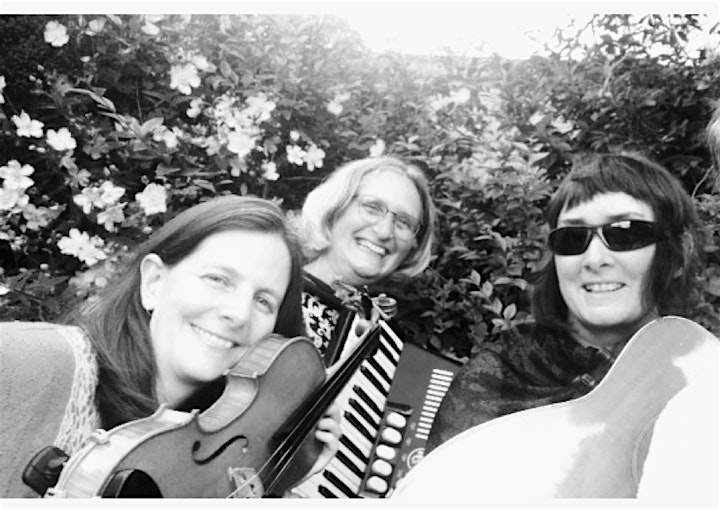 Cormac Moholly began his solo career in 2000 after leaving Belfast Circus School, from teaching youth workshops to doing street performances up and down the country. Recently his solo work is tied into Circus Factory. He gladly directs upcoming practitioners, developing both his own directorial skills and encouraging a contemporary practice in Circus Factory members. And the regular cabaret events at the Factory gives opportunity to present solo work like Cyr, Juggling, or Clown
This performance is made possible by the Local Live Performance Programming Scheme from Cork County Council & the Department of Tourism, Culture, Arts, Gaeltacht, Sport and Media.
---
Space Waste Resident Nicklas Lundberg and the National Space Centre
DECEMBER 3- DECEMBER 5
Free but booking essential
---
WEDNESDAYS NOVEMBER 10- DECEMBER 1
---
Click here for LANTERN MAKING WORKSHOP details.
---
---
THURSDAYS NOVEMBER 4 – DEC 2: YOUTH GROUP
World Building & Sculpture Project.
Open to secondary school students. Email create@greywoodarts.org to register.
---
WEDNESDAYS IN NOVEMBER: CRAFT + CUPPA
Community open studio.
SATURDAY OCT 23 5PM: Two Can Do
---
Carriage Bearance Severance
SEPTEMBER 26 @ 5PM
Rain or shine! We're moving across the street to the beer garden at KENNEDY'S BAR.
The audience will be more comfortable there, in a sheltered and heated area where you can have a sip of something nice while you watch. We'd love for you to come for all 90 minutes, but it's okay to drop in or move around the space, get a drink, go to the loo, etc.
Created between 2015 and 2021, Carriage Bearance Severance is a performance trilogy by Matty Davis and Ben Gould that marks the trajectory of a relationship forged by shifting need, desire, and growth. Davis and Gould's work together began as an investigation of reliance, control, and care. Saturated by surgery, healing, friendship, and mutual learning, their research delineated new bounds of freedom and possibility. What could be shared, reciprocated, and endured was soon transfigured by both personal and global contexts that fostered questions regarding separateness, autonomy, and new forms of radical empathy. As physical and emotional worlds evolve, all is remembered yet actively growing.
Made possible by the Local Live Performance Programming Scheme 2021 supported by the Department of Tourism, Culture, Arts, Gaeltacht, Sport and Media and Cork County Council.
---
CULTURE NIGHT
Friday September 17th at 16:00, 18:00 & 21:00
Free, no booking required
Do you ever wonder what the future will look like?
Blanche Godivier and Lucie Lesclauze of the Dahu Collective invite you on a journey filled with surprising scenarios from the future in this contemporary dance duet.

Turfu Project is an interactive performance – you will be able to make choices that will change the whole course of the piece. Lay your eyes on a new planet, or perhaps meet cyborgs! All of these stories were developed with people the Paris-based dancers met during their Unexpected Spaces Residency in Killeagh. In fact, interviewing members of the community was an essential part of the creation process as the choreographers collected thoughts about the future. Contributions came from both children and adults, and the resulting performance welcomes people of all ages!

Unexpected Spaces is Greywood Arts' public art residency, supported by Cork County Council, which provides artists with a month-long residency and production of a public artwork.
LOCATIONS:
4 & 6pm: Woodview Housing Estate Green
9pm: Mogeely Road Green (across from the creche)
ONLINE:
– Livestream details TBA
– Excerpts from the project were adapted to 7 sites throughout the village centre. Find those films here.
---
SEPTEMBER 24: Arts Youth Group
Meeting on Friday afternoons, young people will use photography to create a series of postcards and posters that explore their relationship to place through a visual narrative of the spaces they inhabit with artist Aoife Banville and staff from Greywood Arts. Email create@greywoodarts.org for more information.
---
THURSDAYS THROUGH SEPTEMBER 30TH: CRAFT + CUPPA
Community open studio.
---
AUGUST AT A GLANCE – SCROLL FOR DETAILS
Drop into the marquee at Greywood to connect and create over a cup of tea. Bring your own project – art, craft, knitting, sewing – whatever you're working on is welcome!
No booking necessary but contact information will be taken on arrival.
---
SUNDAYS AUGUST 8th & 22nd: Music in the Meadow
Bring a blanket, pack a picnic, and enjoy some live music in the walled garden at Greywood Arts.
We're kicking off on the 8th with local legends Mick & Mark playing their signature blend of trad, folk, ballads and country, followed by different music genres at each event.
Aug 8th: Code of Behaviour Brass Band
Sept 5th: Lewis Barfoot
No booking required but contact information will be taken up on arrival.
Donations welcome!
Made possible by the Local Live Performance Programming Scheme 2021 supported by the Department of Tourism, Culture, Arts, Gaeltacht, Sport and Media and Cork County Council.
---
SATURDAY SEPTEMBER 4TH: 2pm – 6pm
Create your own a mixed media artwork with artist Maryse Lennon
Click here to book on Eventbrite
This workshop will explore different materials in the creation of mixed media artworks. Participants will learn about texture, composition and how to manipulate materials. Maryse will do a demonstration and then guide you through surface preparation, composing your work, and finishing techniques. Materials will be provided but participants are invited to bring their own found objects to incorporate into their artworks.
The workshop takes place in the outdoor marquee at Greywood Arts. Limited numbers to ensure social distancing. For adults and teens. Tea, coffee and snacks will be provided. €64
Tutor Maryse Lennon has taught art for the past 12 years, graduating with a B.A in Arts Education from National Collage of Art and Design in 2008. Her own artistic practise lies within mixed media, drawing from her fine art experience in college, a family tradition of sewing and craft and an interest in using found materials and objects in the environment around her. Maryse experiments with a range of media's including paint, decoupage, textures, gold leaf, to create personal, unique pieces.
---
FRIDAYS AUGUST 6, 13, 20, 27TH: Cork Craft Month
We are delighted to be a venue for Cork Craft & Design's CORK CRAFT MONTH this year!
Click the links to book workshops through their website.
---
AUGUST 9-14: Art Camp for Kids
---
Open Calls
Creative Process Residency – Rolling submissions

---